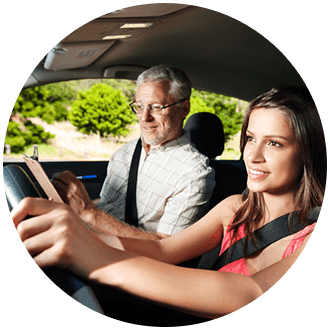 REDHOT SCOTT'S
AMERICAN DRIVING ACADEMY LLC
State-Approved AAA "HOW TO DRIVE" Online Course*
OUR OFFICE IS RELOCATED TO THE NW CORNER OF THE NEW EDITION; LOOK FOR OUR NEON SIGN!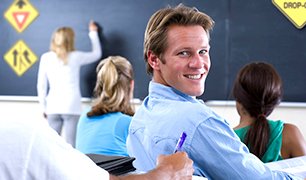 Traditional Classes
Teacher-led classes with classroom interaction and Driving Lessons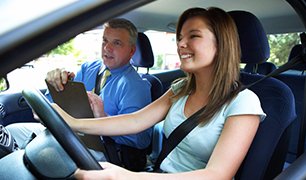 Exceptional Instructors
Our instructors are state-licensed driver education instructors with backgrounds in teaching and law enforcement. They provide a professional environment, patiently working with you as you learn safe driving habits. Our classes are approved by the AAA.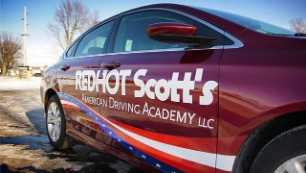 Affordable Driver Education Courses
Currently offering exceptional rates for Driver Education Courses. Have a question? Our FAQ page contains the answers relating to getting your permit at 15, DE courses, practice driving, and the BMV.
Free 1-year Basic AAA Membership
Students residing in Howard and Tipton Counties
Because of your school's affiliation with AAA Hoosier Motor Club, you will be receiving a FREE 1-year Basic AAA Membership upon completion of DE.
Read what our happy customers are saying:
https://www.mydrivingacademy.net/
Absolutely loved this course and Jeff my instructor exceeded my expectations and very professional. He did a great job educating me and I felt quite at ease. Thank you!

Submitted on Tuesday, April 12, 2022 at 12:38 am EDT

My daughter just completed here driving with Mr Dubes. He was beyond amazing with Grace and made her feel at ease while completing her driving. As a parent I couldn't have asked for a more professional and safe company for her to take the next step into life. Thanks again!

Submitted on Wednesday, February 16, 2022 at 2:35 am EST

I finished my class with them recently, the driving instructors are very nice, and made me feel very comfortable while driving, would definitely recommend to anybody looking for a drivers' education class!

Submitted on Friday, January 28, 2022 at 9:27 am EST

I had a fantastic experience!! Definitely recommend. My instructor was super nice and helpful. Overall 5/5

Submitted on Tuesday, December 28, 2021 at 3:07 pm EST

I had an amazing experience doing Red Hot Scott's. The instructors were always so nice and helpful.

Submitted on Friday, August 13, 2021 at 8:54 am EDT

I had a great experience with Red Hot Scott's! My Instructors were always super helpful during my drives plus they were really nice!

Submitted on Thursday, June 3, 2021 at 11:02 pm EDT

My son drove with Scott M. in Peru, he was great and made my son so relaxed and comfortable! GREAT! Instructor!!

Submitted on Tuesday, November 24, 2020 at 12:34 pm EST

Would highly recommend Red Hot Scott's! Rick was very accommodating with our busy schedule! Both him and Jeff made our kids feel very comfortable which made driving easier for them.

Submitted on Monday, August 3, 2020 at 7:41 am EDT

They are an amazing company that did an amazing job with my daughters driving schedule and she loved the instructors. They made her feel comfortable while she was driving. Great job everyone.

Submitted on Tuesday, June 23, 2020 at 4:42 pm EDT

Rick and his crew are very good about being flexible. He did an awesome job. He made it a very pain free experience. We also had a mix up on some paper work and Rick fixed it very quickly.

Submitted on Saturday, February 22, 2020 at 1:53 pm EST

Thank you for such a wonderful experience for both student driver and parents! Can't thank Rick and his crew enough. If you are looking to enroll your teen then look no further highly recommend!

Submitted on Monday, October 21, 2019 at 12:45 pm EDT

Thank you RedHot Scott!!! Very professional, smooth experience.

Submitted on Monday, September 30, 2019 at 2:48 pm EDT

Such a great instructor and such a great class. So glad i went through this company. Highly recommend it to any other people looking.

Submitted on Thursday, August 29, 2019 at 6:27 pm EDT

Mr. Scott was very friendly. He made my experience easy and enjoyable. He does an amazing job at making you feel comfortable and making the one on one experience seem really personal, something that doesn't come as easy at the BMV. He is a great teacher and very patient. I would highly recommend his company.

Submitted on Thursday, April 11, 2019 at 10:09 pm EDT

The Instructors are very nice and paitent. I really enjoyed my driving lesson with the instructors.

Submitted on Tuesday, October 9, 2018 at 12:48 pm EDT

Instructor Charlene was awesome. She was very accommodating to our daughter's tricky schedule. Thanks!

Submitted on Saturday, September 8, 2018 at 5:53 pm EDT

The best decision I made was signing my children up to learn how to drive with Red Hot Scott's. They learned so much and really loved the instructor as well. Thank you.

Submitted on Wednesday, August 29, 2018 at 7:24 pm EDT

What a great job you did helping teach my son how to drive. Thank you!

Submitted on Wednesday, August 29, 2018 at 6:15 pm EDT

What a great company to work w/. Special thanks to Kim who worked extra hard to get my son Mason scheduled in around his busy schedule. Thank you so much Kim!!!

Submitted on Monday, August 20, 2018 at 11:52 am EDT

Very fun and enjoyable class. Shawn was AMAZING! Would recommend to everyone!

Submitted on Saturday, August 18, 2018 at 9:24 pm EDT

I couldn't even imagine that a driving class and a driving instructor (Shawn) could be that great, professional and supporter. I am a person who is in 3rd month in USA so they did their best to decrease pressure on me as much they can. So great to feel this way especially if you are 12 hours of fly far away your home.

Submitted on Friday, July 20, 2018 at 11:54 am EDT

I recomend this class. I had Shawn as my instructor she is great at teaching she makes everything easier to understand.

Submitted on Friday, July 20, 2018 at 11:52 am EDT

It was a very fun class, I learned a lot from Shawn!

Submitted on Friday, July 20, 2018 at 11:51 am EDT

Great instructors, great environment, great students.

Submitted on Friday, July 20, 2018 at 11:51 am EDT

I loved class w/ Shawn and really enjoyed the new ppl I met

Submitted on Friday, July 20, 2018 at 11:51 am EDT

This class was really fun and full of nice people

Submitted on Friday, July 20, 2018 at 11:50 am EDT

Great class and instructor, made it easy to understand

Submitted on Friday, July 20, 2018 at 11:50 am EDT

Great job! Kiele enjoyed meeting new friends. Kudos to the instructors.

Submitted on Wednesday, July 18, 2018 at 8:42 pm EDT

Our grandson enjoyed the entire class

Submitted on Tuesday, June 26, 2018 at 10:18 am EDT

Very patient & pleasant staff & instructors. Highly suggest them to anyone looking for driver education classes.

Submitted on Tuesday, June 26, 2018 at 9:19 am EDT

We have sent 3 of our children through this school and have no complaints. Instructors are great and very helpful and talk to the kids on a personal level when needed. Thanks!

Submitted on Sunday, June 24, 2018 at 12:32 pm EDT

Very pleased with my son's experience. He was hesitant to drive & there was a large amount of time between his class & driving. When he was ready, the team was patient and responsive in getting his drives in!

Submitted on Saturday, June 23, 2018 at 11:12 am EDT

My son loved his experience and felt comfortable with the instructors. They were understanding and flexible in scheduling. He looked forward to his drives so thank you Redhot for helping my son to be a better driver.

Submitted on Friday, June 22, 2018 at 3:38 pm EDT

Great company for your child to take drivers ed. They are all wonderful to work with!!! My child learnt alot and felt very comfortable with all the instructors.

Submitted on Monday, January 29, 2018 at 10:43 am EST

Thank you M. Carter for choosing Redhot Scott's American Driving Academy!

Submitted on Saturday, January 27, 2018 at 3:34 pm EST

Great Staff. Very knowledgeable.

Submitted on Friday, December 1, 2017 at 5:53 pm EST

My daughter did the internet class and then drove in Logansport . Teachers were great and she learned a lot .I feel confident with there training to put her on the road . Thanks

Submitted on Thursday, June 1, 2017 at 12:05 pm EDT
Click to submit a new Review…